At the Y we want to provide opportunities for you to get and stay healthy.
Our entire 2nd floor is filled with a wide variety of ways to support your health.





Indoor Walking/Running Track
Cardio Equipment: Treadmills, ellipticals, upright and  recumbent bikes, rowing machines, Octane and NuStep recumbent cross trainers.
Strength/Weight Equipment
Free Weights
Group Fitness Studio: a beautiful space with wood floors and windows. 
Fitness orientations are available for everyone! Our Wellness Staff will take you through the Wellness Center and get you introduced and comfortable with all of our equipment.  Schedule a FREE fitness orientation by calling 507-645-0088 or emailing anne@northfieldymca.org.
It's a great way to get to know the Wellness Center and find your best fit for fitness.
Youth orientations are also available (required for all youth 12 and under).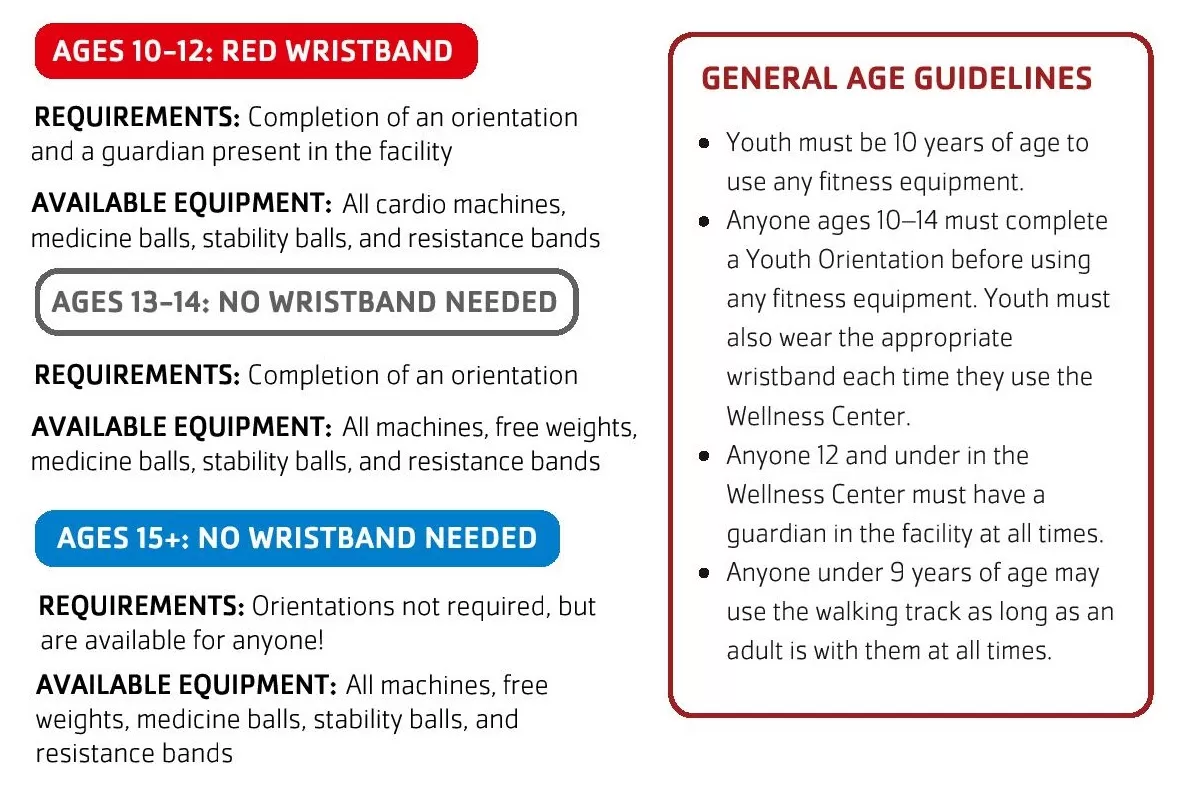 The safety of our members is a top priority at the Northfield Area Family YMCA, especially our Youth, so we have the following guidelines in place to help keep everyone safe.
Facility

Ages 0-7; must have a guardian (16+) with them while in the facility.
Ages 8-10; must have a guardian (16+) in the facility at all times.
Ages 11+; may be in the facility on their own.

Wellness Center

Ages 0-9; Track only, with guardian.
Ages 10-12; Track and Machines. Orientation required.
Ages 13+; Access to all equipment and GX classes. Orientation recommended.

Pool

Ages 0-9; must be accompanied by guardian (16+). Swim test required.
Ages 10-12; must have a guardian (16+) in facility. Swim test required.
Ages 13+; No restrictions on pool use.
Ask if your health insurance qualifies you for fitness rewards! We partner with health insurance companies like Medica, UCare and HealthPartners. Work out at the YMCA and you could be reimbursed $20 per month for your membership!
Check with your individual carrier for details.
Wellness Center Guidelines