Northfield YMCA Youth in Government (Grades 8-12)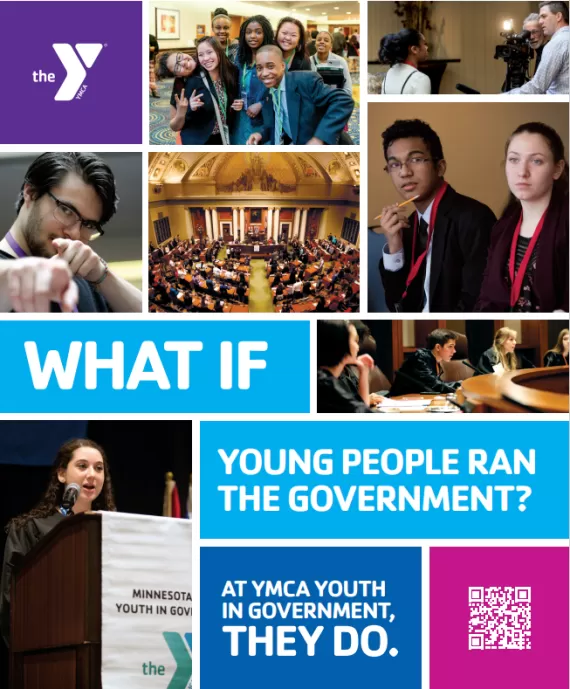 Since 1946, students from across the state have participated in Youth in Government (YIG), an immersive, experiential program that seeks to develop civically engaged students through a simulated government experience. In partnership with the YMCA of the North and the YMCA Center for Youth Voice, Northfield sends a delegation annually to two major Youth Government Conferences: Youth in Government and Model United Nations. These conferences encourage students to find their voice, spending their days drafting bills, arguing court cases, or debating passionately with their peers, and then spend evenings making new friends and connections with students all around the state. Having civically engaged students in our communities is so important, and why we believe fully in the YIG motto:
"Democracy must be learned by each generation"
Want to pay your Delegation Fee Online? Follow this link!
2023-2024 Conference Meeting Schedule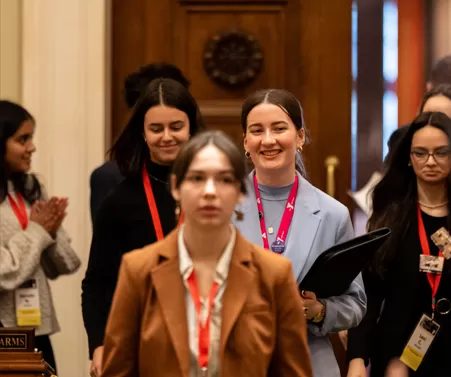 October 28th: LAUNCH Training (Fridley High School) - Registration NOT Required to attend LAUNCH!

Busses will leave from the Northfield Area Family YMCA at 8:45 AM

Students will leave Fridley High School at 3:15 PM. The approximate return to the Y will be at 4:15 PM.

Packing a lunch is highly encouraged! Food trucks will also be available onsite to purchase a meal.

October 30th, 7:00-8:00 PM: Delegation Meeting (Northfield High School Lower Cafeteria)
November 13th, 7:00-8:00 PM: Delegation Meeting (Northfield High School Lower Cafeteria)

November 15th: Material Deadline

December 4th, 7:00-8:00 PM: Delegation Meeting (Northfield High School Lower Cafeteria)
December 18th and 19th, 6:00-8:00 PM: Final Delegation Meeting (Northfield High School Auditorium)

Attendance is mandatory for at least one of these dates for students and parents/guardians for pre-conference logistics.

January 4th - January 7th: Youth in Government Conference (Downtown Minneapolis Hilton Hotel)
Youth in Government 2023 Conference: Northfield Delegation in Action