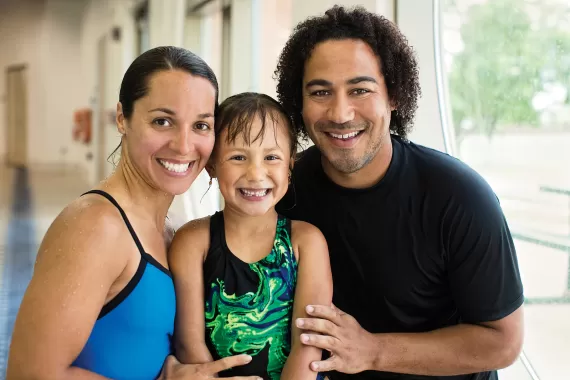 Financial Scholarships
At the Y, we believe we have something special—a sense of community—and that everyone should have access to that community, along with the programs and services that help us learn, grow and thrive.
The Northfield Area Family YMCA makes every effort to provide membership and program services to anyone who wishes to participate. All scholarships are made possible through contributions to our Annual Campaign. Each year we are able to provide financial assistance to pay for memberships, programs & camp experiences.
To apply for financial support, just fill out the application below and submit it with proof of income (for all members 18+ in your household) for consideration. All information is kept strictly confidential. 
Email your completed application to suzanne@northfieldymca.org or drop it off at the Member Services desk at our Y. Please make sure all applications are complete when submitted.
Frequently Asked Questions
How long will it take for my application to be processed?
Once submitted, it may take 10 - 14 business days for it to be processed, depending on whether the application was complete.
How will I find out what I may receive?
If you are approved for a scholarship, an award letter will be emailed to you explaining the details.
Why does the Y request financial information?
We want to ensure that assistance goes to those most in need. By providing us the appropriate information on your family's income and size, we can award aid in a fair and consistent manner.
Who will see my financial information?
Your information is considered confidential and will be seen only by the Membership Experience Coordinator and Member Services staff.
What programs & services can I receive assistance for?
Scholarships are available for memberships and programs, which include: Group Swim Lessons, Camp, and other Specialty Programs
The following are not included in the program discount: Private Swim Lessons, Personal Training and Birthday parties
Acceptable Income Proofs
Duration of Scholarship is based on the type of income proofs submitted. At least 1 of these needs to be submitted with your application for every person in your household over 18 years of age.
1-Year Scholarship:
Copy of your last year's tax returns

Copy of Social Security Award letter

Copy of last 2 months of County Assistance, or other Government Assistance

Copy of last 2 months of Unemployment Benefits

Copy of Child Support & Alimony payments
6-Month Scholarship:
Referral Letter from an organization that has knowledge of applicant's financial status, household size, and situation.

Example, Community Action Center in Northfield

Copy of last 2 pay stubs from current employer

Copy of bank statement showing income from last 2 months

Referral Letter from The Key