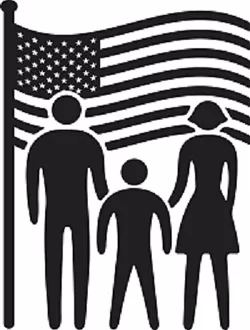 Two Ways the Y is working to support our military and veteran families:
Families of currently deployed military staff receive a YMCA membership free (paid for by the Department of Defense). More information about the ASYMCA-DoD Outreach Initiative can be found by visiting 

www.asymca.org

.

Veterans can sign up for a Y Membership in Minnesota and have the joiner's fee waived.  This is a partnership with YMCA's in Minnesota and the Veterans Administration.
As part of the new Armed Services YMCA (ASYMCA) and Department of Defense (DoD) Outreach Initiative, the Northfield Area Family YMCA will provide military families with access to youth development, family strengthening, and health and well-being programs.
The ASYMCA-DoD Outreach Initiative responds to a provision in the National Defense Authorization Act of 2008, which requires the Secretary of Defense to develop a plan to support military family readiness and to ensure that military family readiness programs and activities are available to all military families, including those of the National Guard and Military Reservists. Military families participating in the initiative are eligible for YMCA memberships based on participation requirements. Those eligible to participate in the new initiative include:
All interested families of joint deployed National Guard and Reserves of all military branches;

Families living in newly established Joint Base Realignment and Closure (BRAC) bases;

Active Duty Independent Duty station personnel and their families; and

Relocated spouses and family members of deployed Active Duty personnel.
YMCA Membership is FREE to eligible families and includes access to the Health & Wellness fitness center, free child watch and discounts on programs. Membership fees will be underwritten by the DoD and administered through Military OneSource, an information and referral service for military families. YMCA of the USA, the national resource office for America of 2,686 YMCA's, will help launch the initiative at participating YMCAs across the country.